Cheeky Pants menstrual underwear Feeling Sporty - black
Product description
Why Cheeky Pants menstrual underwear?
Feel extra comfortable and secure during the menstrual period, thanks to the 4 protective and absorbent layers.
You can use this during the entire menstrual period, also to enjoy sports (remains in the right place) and to sleep well
A carefree feeling, because the absorption layer runs completely from front to back.
Beautiful menstrual underwear, in different models, in which you feel comfortable.
Zero waste product, because you no longer throw disposable items such as tampons, sanitary towels and panty liners in the trash.
Sustainable choice, you can reuse menstrual underwear for a long time, which also saves you money compared to disposable menstrual products
Safe and natural product, free from chemicals, plastics and chlorine.
Also suitable for discharge, light urine loss or light incontinence
Do you have to combine menstrual panties with a tampon, menstrual cup or sanitary pad?
Every period is different and you know them best. It depends on the amount of blood loss and what you like. On heavier days you can combine it with (washable) sanitary pads or a menstrual cup. If you choose to only wear menstrual underwear, you should change this on heavier days, just like you would with a sanitary towel or tampon.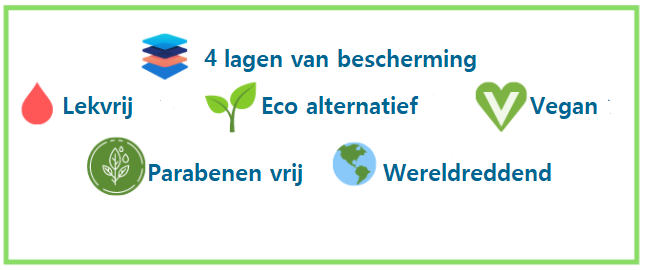 Which menstrual underwear suits you best?
Cheeky Pants underwear is available in different models and different sizes.
The low-rise models are ideal with low trousers and skirts.
The mid-rise models are half-high Pretty & Sassy
The high-rise models provide extra comfort and security.
If you are looking for extra protection, you can go for the Feeling Fearless with 5 layers of extra absorption.
Not sure of your size? Consult our size chart and see what suits you best or feel free to contact us.
Textile Feeling Sporty:
Cotton/elastane (95%/5%)
Waterproof outer layer of Oeko-Tex certified TPU.
Washing instructions :
Rinse the underwear with cold water after use before putting it in the washing machine. Washing is allowed in the washing machine at 30°C. Do not use bleach, fabric softener or tumble dryer as this will affect the absorbency. You can read the entire washing and care instructions here .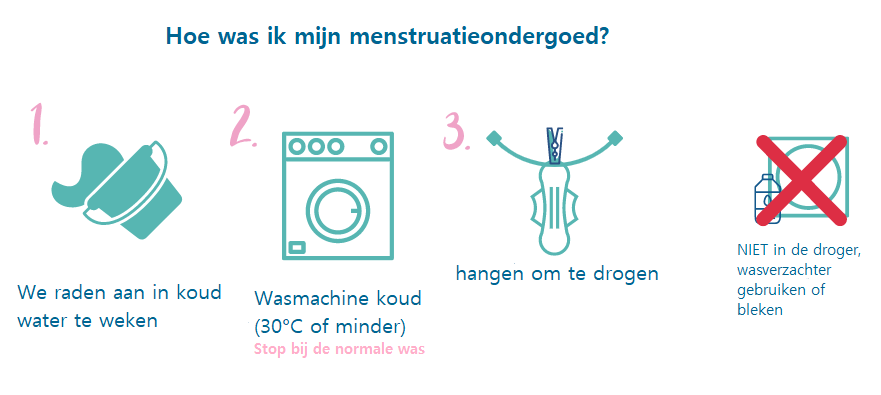 What is the environmental impact?
By adding menstrual underwear to your hygiene products, you prevent thousands of panty liners, sanitary towels and tampons from ending up in the environment. On average, you throw away about 10,000 disposable tampons or sanitary towels during your lifetime.
Low-rise models:
Feeling Sporty: Sporty low rise model, beautiful because of its simplicity. Great during sports, but also just for the day.
Feeling Cheeky Hipster Hip low rise model for light & normal days.
Feeling Limitless: Low rise thong for light days.
Feeling Fancy Bamboo: Low rise model that feels extra soft
Nog nooit menstruatie ondergoed gebruikt, maar deze zijn zeker een aanrader. Ze zitten mooi en zijn van aangenaam materiaal gemaakt.

Onderbroeken zitten lekker en zijn van goede kwaliteit. Ook tijdens mijn training zitten ze nog goed. Na het dragen gooi ik ze gewoon in de was. Fijn dat ik niet steeds opnieuw maandverband moet afschaffen.
Cheeky wipes

€16,95