Jeroen - 04 / Aug / 2020
12 tips to make brushing your toddler's teeth a fun experience
When your child's first teeth come through, brushing their teeth can be a daunting task. This blog therefore provides 12 tips on what parents can do to make brushing teeth for your toddler fun. Things like toothbrush books, toothbrush- apps and -songs are being discussed, but this blog also discusses what you can do as a parent yourself! For example, as a parent you can make it more bearable by brushing together with your child, by providing structure and by indicating how much time is left.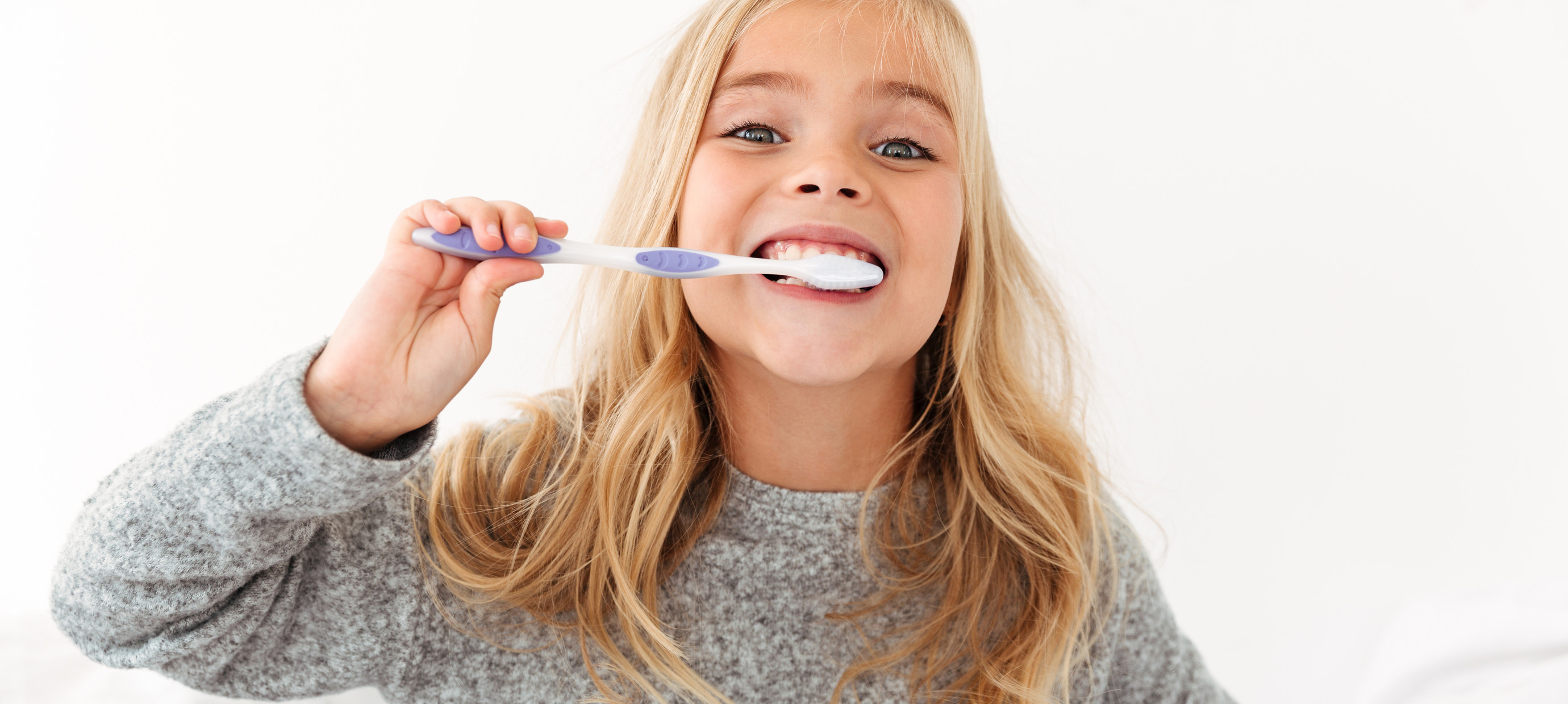 12 tips to make brushing your toddler's teeth a fun experience 
Good brushing teeth is very important, but can be difficult when your child does not want to cooperate. The struggles of children during tooth brushing is very normal and is part of the natural development of your child. Therefore, 12 tips are provided below that can help you on your way.
Tip 1: Make it fun
Naturally, the best solution would be if you can make brushing your toddler teeth a fun experience for him. Look for a nice toothbrush and toothpaste together. When your child has chosen his or her toothbrush himself, it must of course be thoroughly tested at home. Or listen to one of the many teeth brushing songs on Youtube while brushing your teeth, for example that of Lanterfantje.
Tip 2: Use tooth brushing books
Toddlers like to be read from stories that are relatable to them. So buy a nice booklet about brushing your teeth. Good examples are for instance Anna brushing her teeth by Kathleen Amant or To Bed with Miffy by Dick Bruna.
Tip 3: Use tooth brushing apps
Nowadays there are also special tooth brushing apps that help children to get through these miserable minutes in a fun way. With these apps, your child can brush teeth together with funny figures. For the youngest children, a good app is Tijd voor tandenpoetsen. From the age of 5 you also have Brush Busters, where your child can earn rewards for their effort. Or you can set the rewards yourself.
Tip 4: Let your child do it on his own
Let your child brush his own teeth first. This way you give your stubborn toddler the opportunity to try it for himself at first. Your toddler is likely to learn faster how to brush his own teeth. Afterwards, make sure that your child has brushed his teeth well!
Tip 5: Show how it's done and do it together!
Young children are constantly imitating you. Therefore, set a good example and brush your teeth together with your child. You can also help your child to learn it while brushing your own teeth. This is not only great support for your child but also very cozy! 
Tip 6: Make brushing teeth part of a fixed schedule
A fixed schedule is very important for young children. By keeping a regular schedule every night (for example, dinner, showering, putting pajamas on, brushing teeth and going to bed), your child knows exactly what to expect when.
Tip 7: Show how much time is left
Two minutes is quite long for a toddler. Therefore, for example, use an hourglass or egg timer to indicate the time. This way your child knows exactly how long he or she has to keep it up. Most tooth brushing apps also show how long you have to brush.
Tip 8: Use a mirror
Sometimes your child can be afraid of brushing teeth. In that case it is nice for your child to be able to see himself in the mirror. This way he sees exactly what he is doing.
Tip 9: Electric toothbrush
Children often enjoy brushing teeth with an electric toothbrush a lot more than with a normal one. Therefore try buying an electric toothbrush and see how it is received. However, make sure that your child also masters the normal brushing movement, so that he is also able to use normal toothbrushes.
Tip 10: Develop a reward system
If none of the above tips work, a reward system may offer a solution. A good example of this is to let him collect paper teeth. Cut out a number of rows of paper teeth from a sheet of paper. Every time your child has brushed his teeth, he gets a paper tooth that he can collect in his own teeth jar. Your child will receive a small reward for every 10 collected teeth.
Tip 11: Take your child to the dentist
Take your child from 2 years to your own control. Around this age, your child starts to perceive and store things. He or she can learn what a dentist does and get used to the exciting environment of the dental practice. This way your child learns that it is very normal to take care of your own teeth. 
Tip 12: Bite the bullet and keep going
As frustrating as it can be at times, stand firm and keep going! The problem will usually not be resolved at once. Moreover, it is part of a phase your child is going through to struggle against brushing teeth. If you stay consistent and persist, your child will eventually get used to it.