Sarah - 14 / Oct / 2020
10 herfst activiteiten met kids
De herfst kan een druilerige periode zijn waarin het soms lastig is om steeds leuke activiteiten te bedenken. Gelukkig helpen wij je uit de brand! Weer of geen weer, in deze blog vind je sowieso iets wat je kan doen.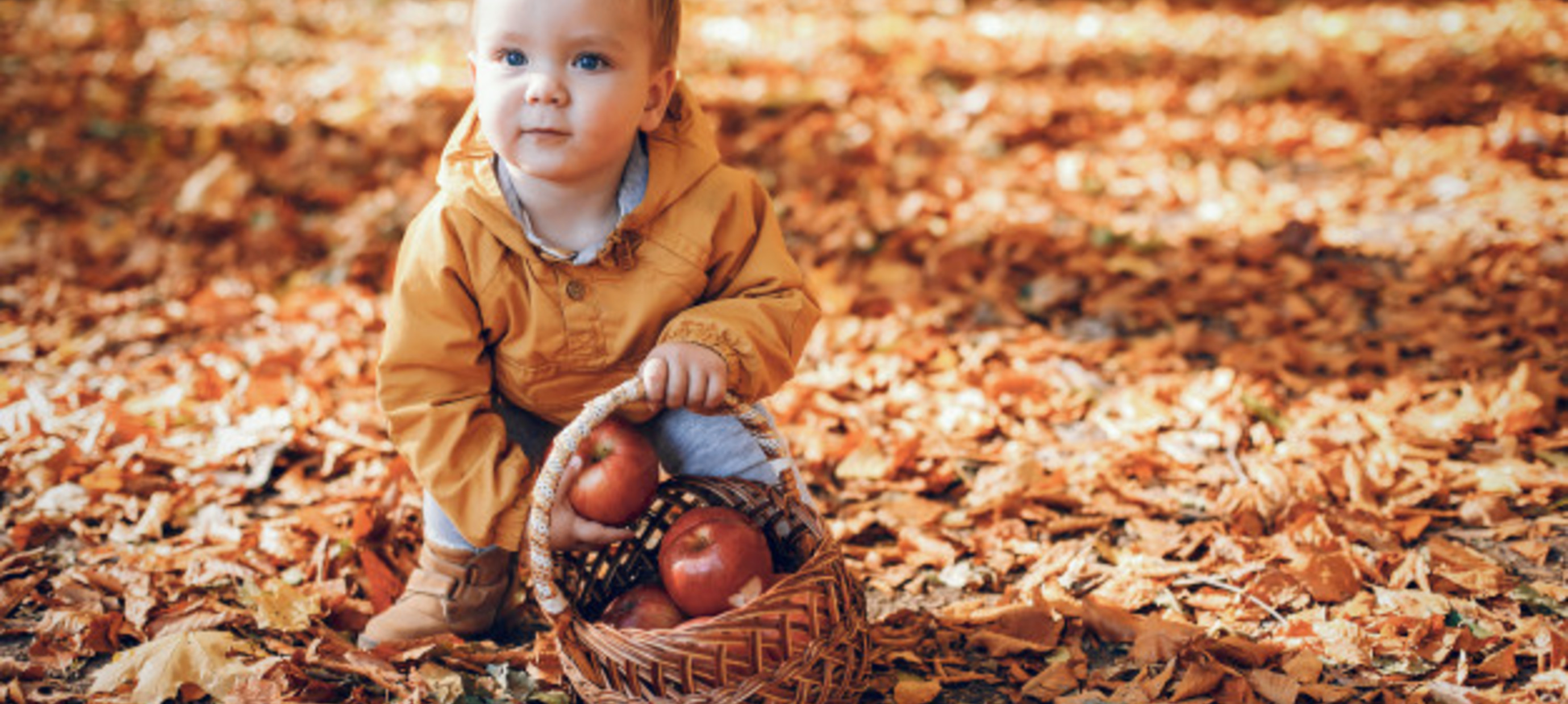 1. Speurtocht door het bos
Het bos is in de herfst een van de mooiste plekken om te zijn! Prachtige herfstkleuren, bladeren op de grond en overal kastanjes, dennenappels  en eikels. Kinderen vinden het dan ook heerlijk om lekker rond te kunnen rennen en ravotten in het bos. Maak het extra leuk door er een kleine speurtocht van te maken! Laat de kinderen de kabouters helpen op zoek naar een schat, de mogelijkheden zijn eindeloos!
2. Knutselen met kastanjes
In het bos zijn in de herfst ontelbaar veel eikels, dennenappels en kastanjes te vinden. Maak er met behulp van wat satéprikkers leuke poppetjes, kabouters of egeltjes van! Zijn de kinderen hier al snel klaar mee? Maak het wat moeilijker door herfstkettingen te maken. Met naald en draad kunnen alle schatten uit het bos aan een draad worden geregen. Zo wordt het huis gelijk in herfstsferen gebracht.
3. Regenlaarzen aan en gaan!
Stopt het maar niet met regenen? Dan zit er niets anders op dan de regenlaarzen aandoen en gaan! Kinderen vinden het heerlijk om te kunnen rondbanjeren in plassen. Laat ze lekker hun gang gaan en daarna thuis opwarmen met een warme chocolademelk met slagroom!
4. Herfstkoekjes bakken
Toch niet zoveel zin om naar buiten te gaan in het herfstweer? Dan kan je nog altijd de keuken in! Daag de kinderen uit om zoveel mogelijk verschillende herfstvormen te maken. Blaadjes, kabouters, eikels, pompoenen, niets is te gek! Daarna moet er natuurlijk uitvoerig geproefd worden. Is de pompoen nou echt lekkerder dan die kabouter?
5. Maak je eigen kaboutermuts
In de herfst komen alle kabouters in het bos weer tevoorschijn. Neem je kinderen mee in het verhaal door ze hun eigen kaboutermuts te laten maken. De vorm is simpel, net als een ijshoorntje. Daarna kunnen alle versieringen uit de kast worden getrokken om een prachtige muts te maken!
6. Appels plukken
Tot aan het eind van de herfstvakantie kunnen er op veel plekken in het land verse appels geplukt worden! Maak er een leuk uitje van met het gezin en duik daarna samen de keuken in om een heerlijke appeltaart te maken! Lekker voor morgen bij de koffie, als hij tegen die tijd nog niet op is.
 7. Pompoen versieren
De herfst betekent natuurlijk ook dat Halloween er weer aan komt! Breng het huis alvast in de juiste sferen door samen met de kinderen pompoenen te versieren. Het leukste is natuurlijk om ze uit te snijden, maar met een paar stiften kom je ook al een heel eind. Zet er een kaarsje in en laat Halloween maar komen!
8. Op zoek naar paddenstoelen
De herfst betekent ook dat de paddenstoelen uit de grond gaan komen. Paddenstoelen zijn in alle vormen en kleuren. En voor de kleine erg leuk om te bekijken! Dus trek een warme jas aan en erop uit! Je kunt ook nog een vergrootglas meenemen om samen de details te ontdekken!
9. Maak een plankje met vogelvoer 
Je eigen vogelvoer maken is ook een leuke herfstactiviteit om samen te ondernemen! Neem een kijkje op de website van natuurmonumenten voor wat leuke ideetjes. Als het voer klaar is kun je het in je tuin of aan je balkon hangen. Zo kun je weken later nog van de bezoekers genieten. 
10. Spinnenwebben maken 
Nog een creatief ideetje voor herfstdecoratie in huis; Ga op zoek naar een kastanje, eikel of andere noot die je buiten in de herfst kunt vinden. Het enige wat je verder nog nodig hebt is een beetje wol (het liefst in meerdere kleuren) en satéprikkers! Voor een uitgebreide uitleg check de blog van lady lemonade! 
Deel met ons jouw favoriete herfstactiviteit! Volg ons via social en wij zien het graag terug op Facebook ofInstagram!